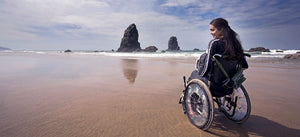 TOP-RATED PERSONAL BODY COOLING VESTS
StaCool Vest is a top-rated cooling vest company that offers an assortment of personal body cooling vests ideal for a variety of applications, from workers to MS patients, our active cooling vests will help you feel cool relief. Made in the U.S.A.
Since our vests come in both adult and children's sizes, they are perfect for everyone! Our cooling vests are available in both Industrial and Lightweight options. This allows you to pick the exact active cooling vest for your needs. View our adult vests or children's vests today.
Visit our Testimonials page to hear about how our personal body cooling vests have helped others just like you. After reading some testimonials, we hope you feel confident in all the ways that our active cooling vests will benefit you.
Reach out to us today at 1(866) 782-2665 to learn more about our active cooling vests. We look forward to helping you cool off!